With our new site, finding all your favourites and discovering new ones is a breeze!
Let us walk you through some of the new sections.
First, check out our expanded products menu to help you get to the main sections fast.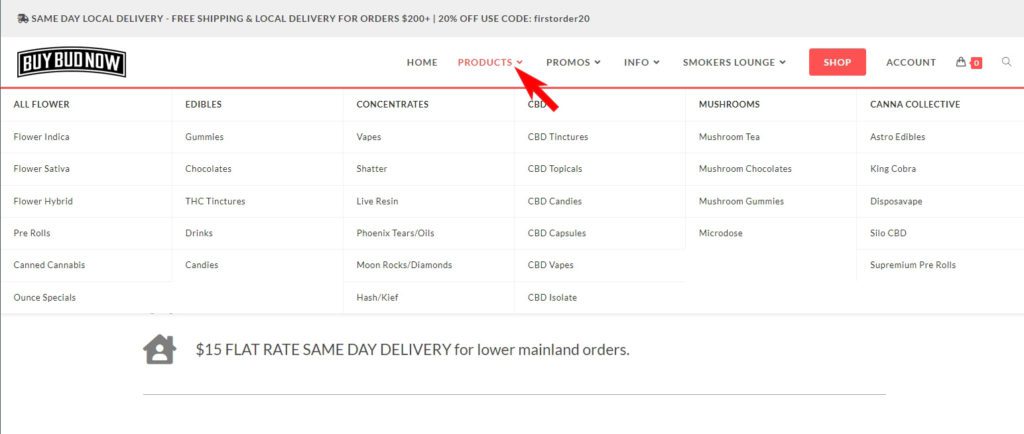 ---
We know how much you love all our deals, promos and bundles! Go there to find the latest specials. Bookmark the page so you can always get there.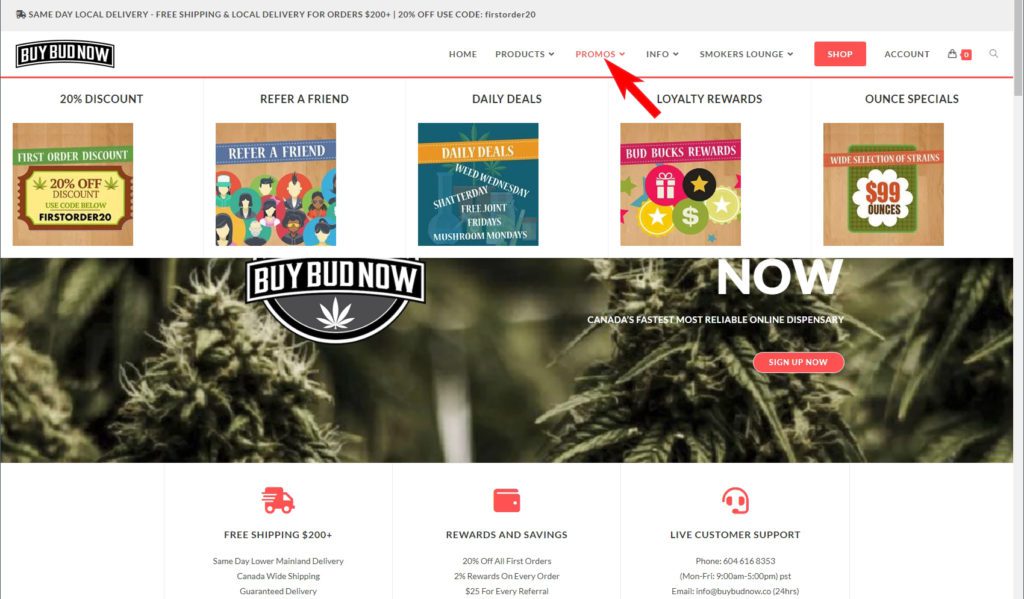 ---
Know what you want but just need a quick way to get there without digging through menus? We got ya! Every category page has an extended list of product categories. Scroll to find what you need fast!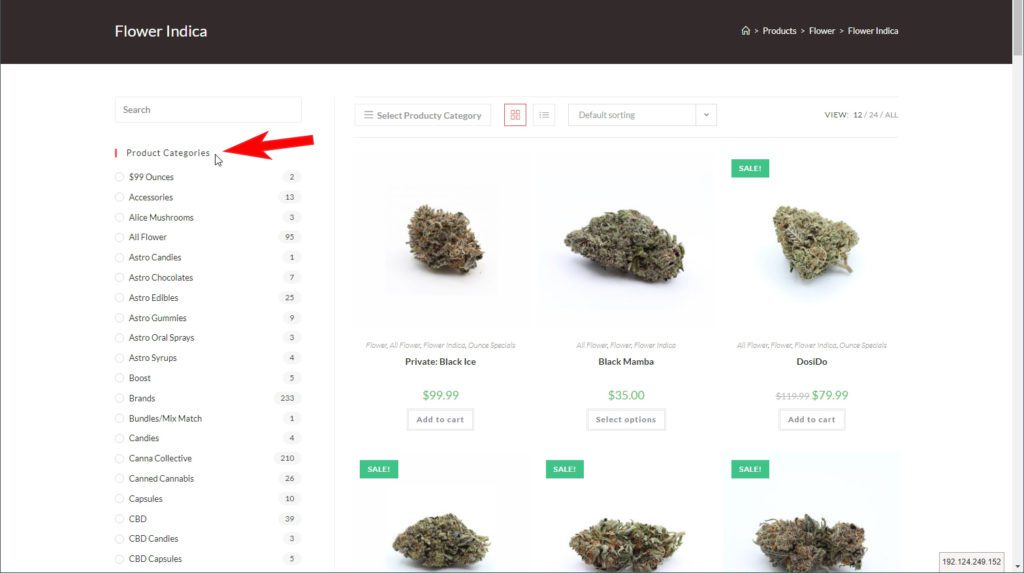 ---
Live in Vancouver lower mainland? Get weed, CBD, pre rolls, concentrates, edibles, mushrooms and more with same day delivery. No hassle purchase weed delivered right to your door. We're like Doordash for cannabis.

---
Find out what's going on in the canna industry, find great places to relax and have a smoking session, cannabis recipes, new product drops, shrooms info and more fun stuff can all be found in our Smoker's Lounge.